From its inception, the sphere of cricket has been adorned with unparalleled talent and electrifying matches. One tournament that significantly stirs excitement among cricket aficionados is the Women's One Day International (ODI) World Cup. More than a mere display of skills and rivalry, it epitomizes the rising stature and recognition of women in the realm of cricket. Here's a toast to the triumphant teams in the annals of the Women's ODI World Cup.
A Brief Overview of Women's ODI World Cup:
Initiated in 1973, the Women's ODI World Cup has a heritage predating the men's iteration by two years. The event was envisioned as a stage for female cricketers to flaunt their talent, zeal, and commitment to cricket. With time, it has not only garnered more viewers but also substantiated that cricket is a sport for all, irrespective of gender.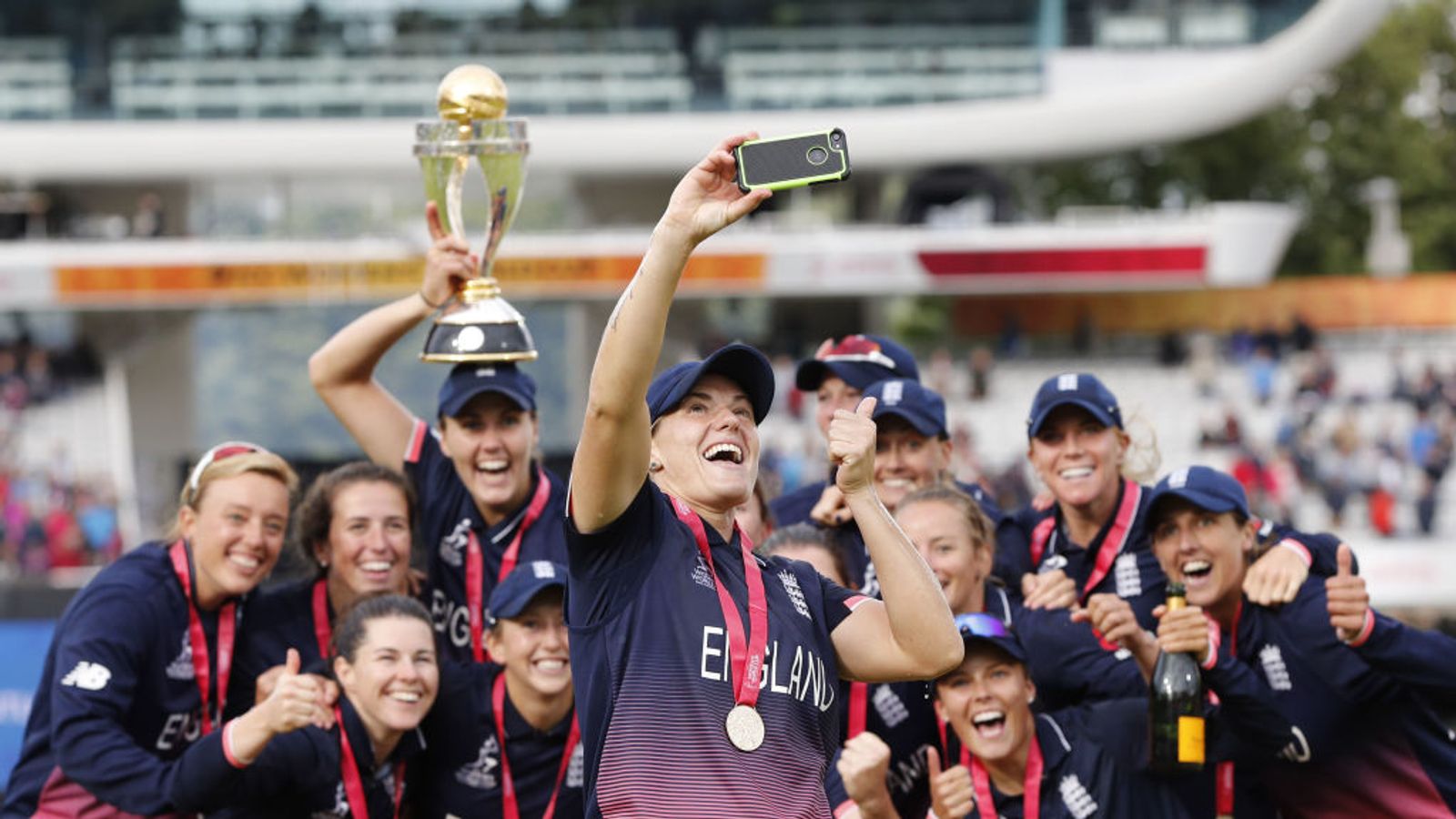 ODI Women's Cricket World Cup Champions:
Crafting a Golden Legacy: Here's a chronological list of teams that clinched victory through the years:
| Year | Winner |
| --- | --- |
| 1973 | England |
| 1978 | Australia |
| 1982 | Australia |
| 1988 | Australia |
| 1993 | England |
| 1997 | Australia |
| 2000 | New Zealand |
| 2005 | Australia |
| 2009 | England |
| 2013 | Australia |
| 2017 | England |
| … | … |
Remarkable Milestones from Past Tournaments:
1973 – The Beginning: England, the host, clinched the inaugural trophy, laying a foundation for the championships that followed.
1982 & 1988 – Era of Australian Supremacy: With back-to-back wins, Australia established itself as an unassailable force in women's cricket.
2000 – Triumph of New Zealand: The Kiwis secured their crown in a final brimming with suspense, further diversifying the roster of victors.
2017 – A Finale for the Ages: The decisive match between India and England went down to the wire, with England securing victory by a slim margin of nine runs.
The Escalating Impact of the Women's ODI World Cup:
Over time, the Women's ODI World Cup has amplified its significance and sway. With enhanced media visibility, sponsorship deals, and backing from global cricket authorities, the tournament has witnessed monumental progress. Each subsequent edition unveils more competitive contingents, making forecasting winners a formidable task while rendering the matches irresistibly engaging.
Looking Forward:
Despite its commendable achievements, the Women's ODI World Cup has a long and promising road unfurling ahead. The vision encompasses hosting the matches in larger stadiums, facilitating the participation of an increased number of teams, and captivating a more extensive global audience. As the spotlight in the sports domain shifts progressively towards women, the Women's World Cup is poised to remain a symbol of aspiration and a repository of exceptional talent.
Suggested Read: Why Cricket Streams is the Best Website To Enjoy Live Cricket Matches